The Senior Leadership Team at Euler is dedicated to making the world a better place using data and ensuring that we are a centre of excellence for DataOps and Analytics. We develop industry best practices and nurture the best talent.
Our people
Senior Leadership Team
Rob Jones
Rob is our CEO, and is charged with setting our strategic direction to ensure we make the world a better place using data. He's committed to ensuring we remain a centre of excellence for data services by investing in and developing the best people to deliver the best data practices. An award-winning marketeer by trade, Rob is a commercially minded, technically proficient, marketing technologist who regularly consults with our clients to help them align their technology and data investment with their strategic objectives.
Tracey Barker
Tracey runs two of the three client facing teams and is responsible for general operations, productivity and resourcing. Tracey also manages the teams involved in infrastructure and business process. Tracey has many years' experience in operations and data management with a proven track record of delivering results for well-known names such as RNLI, BSkyB and HSS Hire.
Nick Kelly
Technical solutions director
Nick is responsible for the technical services team which includes data architects, developers and engineers. Nick also provides technology foresight for the business and is the solution architect for all major data management and migration projects. Nick's experience includes database development, data and network security, cryptography, SaaS, PaaS, process automation, ETL and integration.
Paresh Patel
Consulting services director
Paresh heads up the client consulting proposition for the business. The team provides strategic advice, insight and intelligence, business analysis and project management services to clients. Paresh is a qualified statistician and a member of the Institute of Direct Marketing.
Dave Ayling
Sales and marketing director
Dave leads Euler's commercial team, bringing lots of hard-won experience working hand-in-hand with Marketing, CRM and Data leaders to transform their operations. Dave has 20 years of client-side and agency-side sales and marketing experience, spanning a range of industries, including manufacturing, services, retail, ecommerce and hospitality.
Get in touch
CURIOUS ABOUT OUR SERVICES? WE'D LOVE TO TALK
Testimonials
Feedback from our cusstomers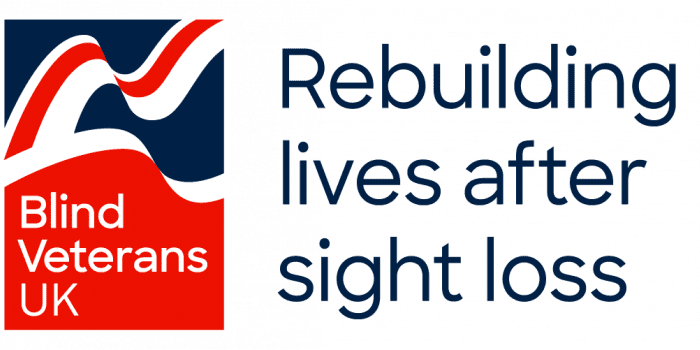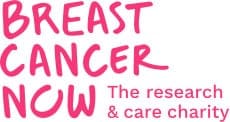 "The Euler team were methodical and thorough, finding the right people to talk to about every detail. It was particularly helpful that they were able to engage with staff effectively, breaking down barriers and winning buy-in."
RICHARD NEATE, HEAD OF CUSTOMER SERVICES & DATA MANAGEMENT, BVUK
"I just wanted to say a huge thank you to Euler for all the great work they have done on this project. You have both added so much value to the project and I'm really excited to see how the models will perform."
WWF
"We see Euler as an integral partner and their expertise of helping us get the most out of Apteco Marketing Software has been exceptional!"
BEN COX, BREAST CANCER NOW
"Euler are much more than an infrastructure provider. We've greatly benefitted from their strategic guidance and tactical know-how to produce incredibly innovative marketing programs. They're a key partner for us."
PETER FOSTER, NISBETS
"Euler has helped us to improve our knowledge of our data so we're able to ask different questions, not just who is going to receive a particular campaign, but which message would be most relevant or helpful for a particular group of customers. The ability to segment in detail has allowed us to reduce communications per customer by 8.5% year on year, allowing us to reduce marketing wastage and target customers more effectively."
PHIL RUTTER, TRUST FORD
"We would strongly recommend Euler for the seriousness and kindness of the team and quality of the work.
Euler follow our business, anticipate the planning and come up with solutions. They made our partnership so simple.
We receive accurate feedback and answer to our questions within a short period of time
We like their approach, it's professional and they keep a flexibility of operations synonymous with efficiency.
Euler are pro-active and we work together with complete confidence."
ERIC CAMA, ADLER
"I have enjoyed working with Euler. Euler have the right-thinking process. Euler are able to talk about the core problem and then work towards the desired solution. I like the close relationship that we have with Euler. With the help of Euler we've completely revolutionised the technology, processes and capabilities of our CRM programme."
SINTING CHUNG, CHILTERN RAILWAYS
"Euler have the perfect balance of business acumen and technical insight.
Euler truly understand a business's objectives and how to help those objectives to be realised through collaborative working.
The team at Euler has the knowledge and experience to transform any company across any sector by engaging with your business.
They dedicate their time to help you reach your goals.
Euler always delivers the highest quality service in all aspects of work.
From the service desk to the advice on data and business objectives, the entire team at Euler has helped the club progress significantly."
MICHAEL GITTINS, EVERTON FC