Why you should be using data analytics in marketing
Data analytics is not always something you would associate with creating a marketing strategy. The hard evidence of data somehow clashes with the idea of marketing creativity. But, if you're not using data to underpin your marketing, you might want to think again.
Data analytics in marketing can help you to understand who your customers are, how and when you should be engaging them, and more. If you're thinking, 'I don't have enough customer data to be useful', you might be surprised by a) how much data you actually have that you take for granted and b) how little you need to start making a difference.
Here's how data analytics can help answer some of the biggest questions in marketing:
1. WHO should you be targeting?

The most obvious reason to use data analytics to underpin your marketing plans is to get to know your customers in more detail. Data can help you understand who you should be targeting both within your own database and outside.
Careful data analysis will help you to segment your customers, creating different groups and subgroups of people based on different criteria (such as behaviour, attitudes, demographics and geography) so you can really understand what makes your audience tick.
Then, when it comes to upselling or re-engaging your customers, you know exactly which segment you should be targeting for which communication.
Example
A charity hosting a sponsored bike ride to raise funds in Liverpool can segment their supporters geographically and by interests to target local supporters who are interested in sports and cycling.
Segmentation doesn't stop with current customers though. You can use what you've learnt about your customers to target prospects with similar profiles.
Example
Imagine the above charity's data also revealed that 90% of the people who took part in the cycling event also run on a regular basis. This gives the charity the potential to then target new supporters in running communities because they share similar interests and values.
The more you know about your target audience, the more chance you have of marketing success. Think of this 'getting to know your customer' part of data as laying the foundations of a house. It's not the most glamorous part, but without it, your whole marketing strategy will come tumbling down.
2. WHAT should you be saying to your customers?

Every customer is unique. Failure to respond to customer needs can result in them tuning out altogether. Use data to target your audience with relevant communications that they will find genuinely interesting to offer them a personalised experience.
On a basic level, data can help an online shop identify whether they should be sending adverts for male or female clothes in a newsletter, based on the customer's browsing behaviour. Taking it a step further, data can also help the shop identify what product ranges are relevant to particular customers, and even which brands they prefer, depending on what they have been searching for. When you put all of this data together and link it with one person, you end up being able to send them a highly customised newsletter that appeals directly to them.
Example:
If I am a customer browsing ladies wetsuits on an e-commerce site, and I keep filtering to view my favourite brand Rip Curl, I probably don't want to be sent a newsletter full of men's trainers – even if they are a great deal! I would probably delete the newsletter and not open another. I would, however, appreciate a newsletter with the latest Rip Curl Summer Wetsuits for ladies as soon as the new season's are released, or when there is a sale on.
Get personalisation right and your customers are more likely to become loyal brand advocates. A survey by Epsilon found that 80% of consumers are more likely to buy when brands offer experiences personalised to them. Getting it right for one person seems relatively easy, but getting it right for every person who visits your site requires planning and tools (more on what tools we would recommend later).
But, it's certainly worth investing time and money in. Get it wrong, and you could risk damaging your brand and customer retention. Personalisation needs to be done carefully and accurately. A mistargeted or poorly judged message can be frustrating and make a customer feel as though you don't understand them at all, risking them opting out of future communication altogether. In fact, almost half (48%) of consumers have left a website without buying because they felt it was poorly curated for them, according to Accenture.
3. WHEN should you reach out to your customers?

As your customers move through the customer lifecycle, it is important to know when to reach out to them for maximum impact. By monitoring customer behavioural data, you can track their journey, judging when the best time is to send a new communication. It's all about nurturing those leads and customers.
Example
A software company offering free trials of a product might want to engage with their customers within the first week of their trial to make sure they are getting the most out of their tool. Contacting customers one week later might be too late as they may have struggled to use the application and lost interest.
Using data to plan out and craft your customer journey (or lead nurture strategy) improves the chances of your customers taking the action you want them to. Whether that is engaging with your brand, making a purchase (or multiple purchases), or completing a survey, the 'when' is often vital to success.
4. HOW do your customers want to be engaged?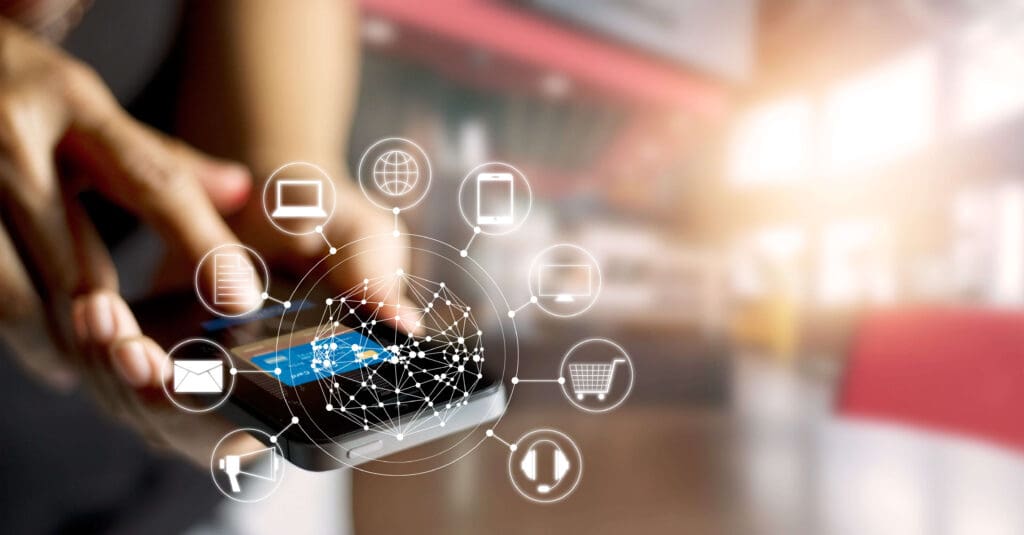 Use your marketing data to establish how your customers want to engage with you. It might sound obvious, but even the big brands get this wrong sometimes. Give people the option to choose the way they want you to contact them, and actually listen to them. Ignoring customer preferences can not only annoy your customer and fail to provide marketing results, but it could land you in a whole heap of trouble with GDPR.
Going a step further, monitoring campaign data will also give you a sign of which methods of communication work best for which customers. If you are considering focussing on a particular communication method (e.g. text message) then don't forget to look at the data first. How many people are you actually able to contact this way? Is it worth doing the campaign?
However you decide to reach out to people, it is important to remain flexible. Customers want a seamless omnichannel experience. Customers may want to swap and change channels, or even enquire through two different channels at the same time. You need to have a full picture of their interactions up to that point to support them. This removes the risk of frustrating them by asking them to repeat themselves. By utilising your interactions data, you can help your customers quickly and efficiently. And they will, in turn, feel valued by your business.
5. Finally, how do you convince your stakeholders?

A question that is often side-lined, or not addressed at all, but is equally important. Once you've done all the challenging work creating a solid marketing strategy, how do you then get sign off? Stakeholders are not known for just taking your 'word' for it. Whether it is your boss, the board, another department, or your colleagues, you need to evidence your plans.
Data will help you do this. Since your strategy is now based on data analytics, it won't be hard to share your reasonings with any stakeholder who asks. Use your data to predict ROI. As long as you have the data, there are tools out there to help you work out what return to expect based on what you know about your customers (e.g. Apteco Marketing Suite).
It is also important to prepare your data specifically for your audience. Just emailing a spreadsheet or delivering 'death by PowerPoint' probably won't cut it. Make sure your data is easy to understand, relevant, and accessible.
And of course, once your marketing activity is underway, the insights don't stop there. Ideally, you want to be able to report on marketing activity regularly, making sure stakeholders have a full view of what is going on at any point.
Software tip: Apteco FastStats allows you to predict ROI and then share predictions with your stakeholders through the interactive dashboard tool, Orbit – ideal for keeping everyone up to date with the latest info in an understandable way.
Test, Evaluate, Repeat
Not to be forgotten, is the importance of data in testing. However robust your strategy is, a strategy is by its nature a prediction. The more you test your predictions, the more accurate they will become.
Methods such as A/B testing can help you refine your plans. Again, look at the data. Which messages resulted in the most conversions? And for which audiences? What content delivered the best click-through rates? How long do people spend reading your newsletter? And so on.
Listen to what your customers are telling you through data, and never stop trying to improve your marketing strategy.
Bringing it all together
By bringing all these tactics together, you create a highly sophisticated and targeted marketing strategy. Using data analytics to underpin your marketing will boost engagement, drive customer loyalty, and increase conversion.
The ability to collect and analyse customer data allows you to not only improve personalisation and learn what your customers want before they do, but it can also help you identify and act upon new growth opportunities.
Example
A meal delivery service provider may learn from their data that 60% of their customers have children and decide to launch a new family range to upsell to this audience and improve their experience.
You can use your customer data to continually improve your marketing strategy and even your product range. The possibilities are endless.
There are many data analytics tools for marketing out there, but we can't find any better than Apteco. We love Apteco Marketing Suite for selections, marketing automation and reporting. It's built for marketers rather than data scientists to make understanding data and implementing your plans easy. For more information and guidance on how to turn customer data into actionable insights, get in touch with us.
The secret to successful marketing communication lies in your ability to deliver the right message, to the…
If you're not already using marketing automation of some sort, you should be. And here's why. …
Our webinar video is now live – 7 Ways to Improve Your Marketing With Data. Paresh, Matt…