How marketing automation can help you at every stage of the customer journey
If you're not already using marketing automation of some sort, you should be. And here's why.
As customers in 2021, we expect brands to deliver seamless customer experiences across the different channels we use. We are no longer pleasantly surprised when a brand sends us a relevant offer, we are shocked if they don't. We expect communications to be personalised and relevant at each touch point. Put simply, the brands that fail to deliver this fail to win our loyalty and business.
Marketing automation is an incredibly powerful tool that enables you to connect with your customers. It enables you to deliver engaging customer journeys, on scale, with minimal human intervention. It enables you to target each and every prospect or customer with closely tailored and highly compelling messages. That could be content, offers, reminders, updates…. whatever is suitable for their stage in the customer journey. Doing so can help boost conversions, build brand loyalty, and drive repeat business.
In fact, Invespcro found that 80% of marketing automation users saw an increase in the number of leads. On top of that, 77% had an increase in conversions. Here's how you can harness automation at each stage of the customer journey to maximise ROI.
Stage 1: Attracting more customers

Automation allows us to identify new prospects based on who we already know. Using lookalike campaigns on social media, you can target those with similar profiles and characteristics to your existing customers. What's more, you can target them with messages and products that are proven to work on similar audiences.
A Facebook campaign by Missoma is just one great example. The contemporary jewellery company set out to capture audiences with interests such as jewellery and fashion. Missoma targeted a lookalike audience based on its highest value customers. Their audience was shown 'instant experience' video ads, and those that engaged with them were shown further ads with content and messages tailored to the consideration phase of the customer journey. The campaign resulted in a 6X increase in website visits, a 2.3X increase in purchases, and a 2.1X increase in revenue.
Stage 2: Engaging customers

So, you've grabbed the attention of your audience, but how do you keep them engaged? Now's the time to build trust and a solid relationship with your customer. You can use marketing automation to send timely and highly personalised prompts and information, triggered by user behaviour.
You might want to send your customers or prospects useful content, products they'll enjoy, or offers they will appreciate. Show your customers that you value them. This will also keep your brand at the front of their mind for when they're ready to purchase.
For example, a pet flea treatment subscription service may create a flow for a first-time purchaser. This might include automating the confirmation email, followed by an email about the service, then a text on the day of delivery. Using the information they have on that customer's pet, they could then send a timely email before the next delivery is due to show them other products tailored to them, such as a calming treat to make the flea treatment administering process easier!
If you don't yet have your prospects' contact details, you might want to use automation to retarget your website visitors through social media or Google remarketing. You can then encourage the audience to return to your site and enter a customer journey, as well as keeping your brand at the forefront of their mind.
Stage 3: Converting customers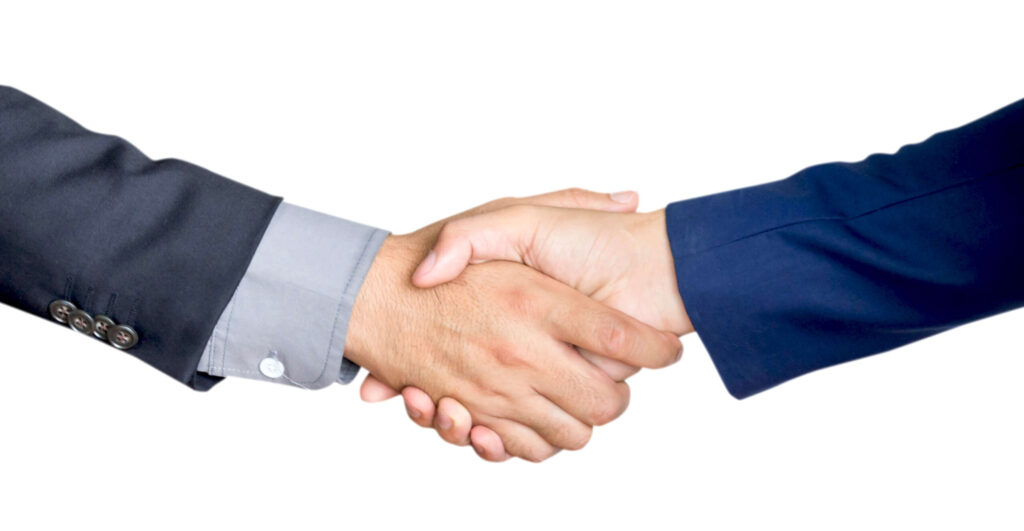 As well as just keeping your customers and prospects engaged, automation can help you get those sales over the line, whether you're upselling to existing customers or generating new business from prospects. Using automatic lead scoring systems can help you monitor how receptive and engaged users are with your communications. This will help you gauge what to send them next.
High lead scores are a great way to identify qualified, highly engaged customers that are primed for the next step. Using an automated lead scoring system will highlight the perfect time for a salesperson to step in. Or, for you to send that perfectly timed promotion or reminder to the customer.
A simple example is if your website data shows that a customer has put a product in their basket but left before checking out. You could automate a reminder or a timely communication to get them over the line. An online grocery business, for example, may target users that put seasonal produce in their basket but then didn't purchase, with an email containing recipe ideas using those ingredients, and a discount code to encourage the purchase.
This insight from your website, paired with automation, can be incredibly powerful – allowing you to send a timely communication while the customer is still in the consideration stage, making them more likely to convert.
Stage 4: Driving repeat business

As well as engaging your customers, automation can help you upsell. You could automate communications to encourage repeat business, based on when a customer is likely to need your services again. By automating a 'next best offer' flow, you can anticipate what your customers will want next.
For example, a company that sells printer ink cartridges that generally need replacing at three-month intervals may automate customer reminders. Or, if you can see an existing customer is browsing a new product range, you may automatically route them on an 'upsell' journey to send them relevant information and offers to encourage them to order.
Automation is key to providing highly targeted customer journeys, for every stage of the customer journey. Not only is it a huge time saver for marketing teams, it also enables you to provide sophisticated personalised customer experiences and boost conversions, while helping to build up a pipeline of new opportunities with new and existing contacts. And, as long as human intervention is on hand when required, customers are unlikely to mind that automation is driving their journey. In fact, their customer journey would likely be less streamlined, even inadequate, without it!
While there are lots of marketing automation software tools on the market, we'd recommend Apteco Marketing Suite. Apteco is the ideal tool to improve the success of your marketing. Apteco will help boost ROI while freeing up more of your team's time to spend where you need it. Click here to learn more ways you can use customer data to improve your marketing, or for more information, get in touch.
Data analytics is not always something you would associate with creating a marketing strategy. The hard evidence…
The secret to successful marketing communication lies in your ability to deliver the right message, to the…
Our webinar video is now live – 7 Ways to Improve Your Marketing With Data. Paresh, Matt…