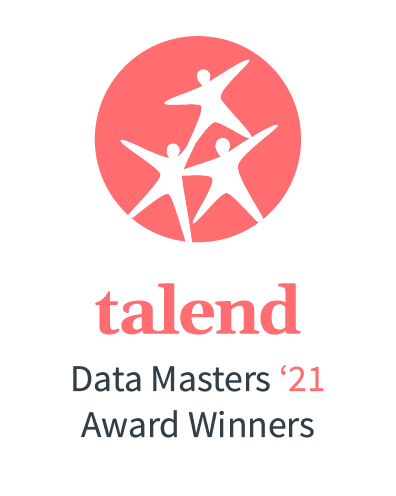 We are thrilled to be accepting the Talend Data Masters Award 2021, category 'data for good', for our work with UK charity Shelter. Each year, Talend identifies 10 clients across the globe who have – in their words – 'turned data into gold'. And we are proud to say we are one of those 10 for 2021.
Shelter's data project included integrating 28 data feeds from 14 different systems, managing over one million records in total. This has given Shelter much better visibility of their supporters and the local housing stock.
Shelter is now in a position to be much more effective at fundraising and recruiting new supporters. So much so, that Shelter has set themselves a challenge to recruit an additional 250,000 supporters!
"We are delighted to have won this award for the work done in collaboration with Shelter. It's fantastic recognition for the dedication and knowledge of the team here a Euler and how we fully collaborate with our customers to build the right solution." – Neil Martin, Commercial Director, Euler.
To learn more about the awards, take a look at Talend's press release.
If you'd like to talk to someone at Euler about Talend or general data management, get in touch.
Managing your data can seem like a daunting task. Especially when it involves cleaning up a data…
Experts think that handling data quality issues typically costs organisations between 10% and 30% of revenue (Experian 2021). 
The news of Apteco top performing partners for 2015 is now official. Euler, accordingly, is happy to…