Sisense Business
Intelligence

Tool

Sisense is the perfect business intelligence tool to help bring all your data together.
Business intelligence and analytics is about making sense of the data and business information you have right across your organisation to improve performance. Intelligence tells you what happened in the past and what is happening now and analytics helps you to predict the future.
There are tools, techniques, analytics applications and software that will help you spot trends, answer questions and guide you to make quick strategic business decisions.
Today, more than ever before, it is essential to have that information accessible across your organisation and empower your teams to leverage the data to discover their own insight.
Sisense is a cloud based analytics platform powered by Artificial Intelligence. It can help you bring together multiple data sources and condense it into highly interactive dashboards, graphs, and visuals. Sisense goes beyond traditional business intelligence tools by empowering users to help reveal previously unknown insights.  Some of the key attributes Sisense has to help with this are:
Bring together large amounts of data from multiple data sources, allowing you to have the most accurate version of the truth.
Reduces the burden on IT teams to seamlessly connect data sources to the platform, without the need for data marts or data warehouses.
Multi-level security, governance and performance monitoring.
Provide easy to understand and interactive browser-based dashboards, graphs and visuals for self-serve analytics and data analysis.
Enable all teams to leverage the data for insight and intelligence, regardless of skill level.
Consumer-facing Business Intelligence (BI) can be brought to life through embedding dashboards and visualisations into your own website, apps or platforms.
A single solution for data preparation, analysis and visualisation resulting in a lower total cost of ownership.
Turn to a partner that knows Sisense
But it takes more than just simplifying data to make a great business intelligence platform work and that is where we come in. As a result, experts can help you get the best from Sisense creating powerful actionable insight.
Because no matter what challenges your team faces, Euler can help you.
Why Euler for Sisense?
When you make the decision to purchase a new software, you want to ensure a positive return on investment and adoption success. There is no better way to ensure success than working with a partner that knows how to achieve and deliver, like Euler.
We have implemented a huge number of successful business intelligence solutions. From building dashboards to deep dive analytics, distribution of reports to predictive analytics. All of which using a best practice approach, across wide and varied industry sectors.
From the first conversation, we provide a tailored one to one experience to fully understand your requirements. Once we know what you want, we build what you need.
You first need to get the data right, and we understand the complexity of the wider data environment. We help you get the right data in, to get the most meaningful intelligence out. Not only that but we are there when you need us too, more on that in the training and support section below.
With Euler as a partner and using our dedicated Sisense team, you will be setting yourself up for success. Get in touch today to start building your proof of concept (POC).
Sisense goes above and beyond business intelligence
Business intelligence platforms have shared features and functionality, but we think these are what set Sisense apart from the rest.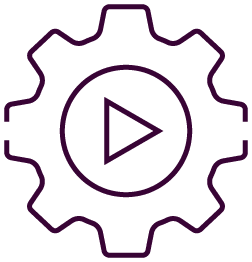 Sisense Blox
Sisense Blox goes much further than building a dashboard, it allows you to turn your insight into an interactive business application. Create stunningly visual and easy to read employee facing intelligence, on hand when they need it.
For example, you can show stock levels to the warehouse manager via their tablet. Or offer customer feedback to customer services teams, all within their CRM. Even show turnover to the CEO on his phone. And you can do this all in real time.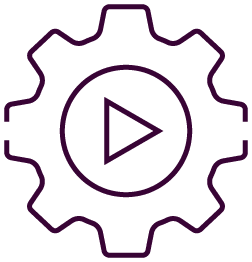 Sisense Pulse
Make sure the right people are informed as soon as something important changes in your business. This helps you to react faster. By doing this effectively you can react faster.
Set and track key business metrics, decide the right notification channels for your teams and Machine Learning will constantly monitor the KPI's and send out the alerts when things change.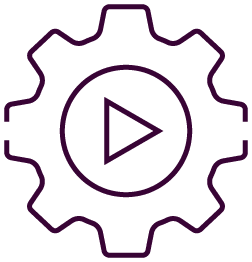 Sisense Narrative
Sisense narratives will help you translate and interpret your data and visualisations so that non-technical users can understand what is happening.  Sisense Narrative will also go beyond this by providing text-based insights which will make it easier for you to make faster, data-driven decisions.
Training
Euler will provide you with a tailored onboarding process designed to train and support you throughout the course of becoming a fully-fledged Sisense user.
Whether you have a foundation of knowledge of Business Intelligence or are completely new to the Sisense platform, our team of experienced Sisense trainers will be there to help you to build your first dashboard.  These sessions can be face to face or online and individual or group sessions.
Additionally, you will be given access to the Sisense portal providing you with a mixture of presentations and videos, to help you get the most out of Sisense and stay on top of the latest feature updates.
Support
Support is all about being there to help when you need it and Euler has a large team that is there to support you.
Our tiered support package system is very flexible and can be tailored to your needs.
We provide show me how and talk me through it support, this allows you to ask our teams any questions you may have.  Regular support reports and calls keep you updated on any tickets raised and track their resolution progress. We can also use this time to show you and train you in any new features.