20th November 2020: Euler, one the UK's leading marketing data services providers, has been named as Apteco Partner of the year 2020. The award was made in recognition of Euler's outstanding contribution to Apteco's business as measured across 10 different factors. From revenue and customer wins, through to service, trainer accreditation and best use of Apteco's Marketing Suite. Euler beat 40 partners to regain the crown having previously won in 2017 and 2018.
Living up to its vision of being a centre of excellence for data services, Qbase's Business Consultant Matt Porter was also singled out for his outstanding contribution and collaboration with Apteco, gaining the inaugural award in this category.
How we became Apteco partner of the year again
Euler gained the top award because of its innovative approach to helping clients make their businesses better using data. Its experienced Apteco Marketing Suite trainers and analysts help customers to upskill and run the solution in-house rather than rely on costly outsourced partners.
Apteco is a leading provider of innovative marketing data analysis and campaign automation, through its Marketing Suite. It helps clients to gain new levels of insights into their data to drive highly targeted marketing activity and effective communications to increase ROI.
Rob Jones, CEO of Euler, says, "We're delighted to have earned our third partner of the year award from Apteco. It's testimony to our supportive customer approach. We believe that customers benefit most when they're empowered and confident in using the technology to support their marketing needs and campaigns. We work side-by-side to ensure that they have the in-house expertise to drive their marketing plans forward with the solution playing a supporting role.
Simon Fletcher, Apteco Business Development Director adds:
"Qbase consistently engages with Apteco in a true partnership. We have continuous connections with all parts on their business from sales to technical support. They continue to succeed as an Apteco partner because they are committed to the partnership and making our technology work for clients.

"Technology on its own won't provide the returns needed by today's marketer. It requires knowledge and understanding from businesses like Qbase to really help organisations make the strides forward in their ambitions and to maximise the realisation of the benefits Apteco's software can provide."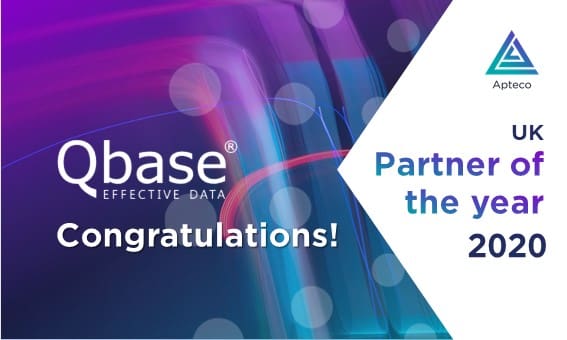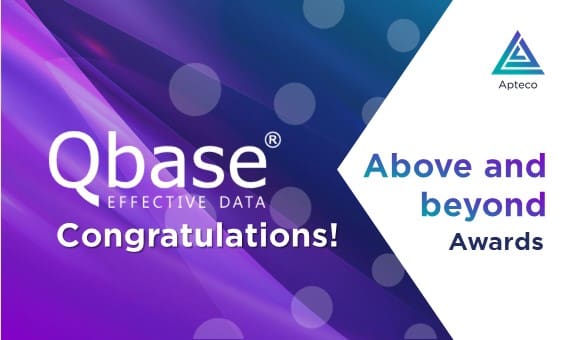 About Qbase
In a data driven world, Euler helps organisations to realise the full value of their data assets. Its services include data management and migration, data quality and governance, business analysis and insights, and marketing automation. It helps companies to prepare and build their data infrastructure so that it can be used to provide insights and analytics to optimise automated customer journeys and orchestration.
Euler has 40 employees operating from its HQ in Warrington, Cheshire, where it serves customers such as Arriva, HSBC, Trust Ford (Retail), Great Ormond Street Hospital Charity, and Everton Football Club.